Above-Ground Tornado Shelter Installation in Decatur
Having an above-ground storm shelter for your home has incalculable benefits. For the safety of the citizens of Decatur, we build above-ground tornado shelters. The value of getting an above-ground storm shelter for your home is immeasurable. Install Your Aboveground When a tornado comes, it's comforting to know that you and your family will be safe.
Because Decatur is located in a tornado-prone area of the United States, a tornado shelter is one of the most important items you should have. One of the most popular storm shelters we sell is the above-ground shelter. It gives you a simple technique to protect yourself and your family from tornadoes.
Your above-ground tornado shelter will attach directly inside of your house or garage, giving you a quick escape when extreme weather suddenly hits. Please call us today at 844-416-0011 to know more about our service with free estimates!
Why it is Necessary to Install a Tornado Shelter in Decatur, TX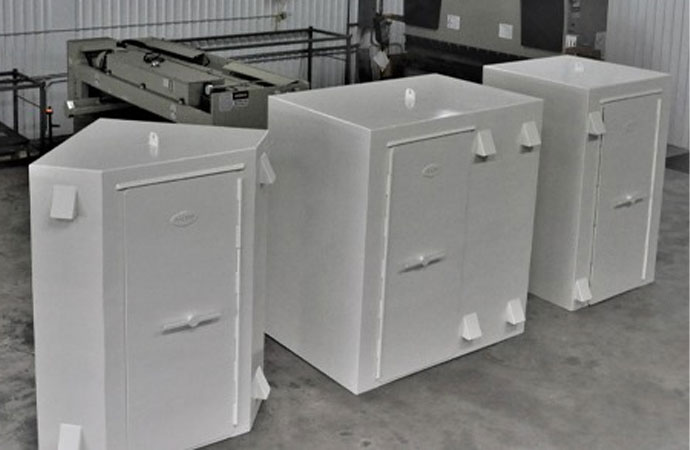 There are many advantages of aboveground tornado shelters. Our shelters offer proven protection against 250 mph winds. They also provide:
Tornado Shelters Won't Float Away: Due to the severe weather that generates tornadoes, heavy rainfall causes serious damage. In flood-prone locations, rains can potentially flood below-ground shelters. High water levels following record rains in Decatur caused incorrectly built below-ground shelters to float out of the earth, causing them to appear in yards. A tornado shelter that is built above ground would be ideal.
Easy Installation: Above-ground storm shelters don't necessitate digging huge holes in your yard, removing concrete from your garage floor, or moving utility and sewer connections. Installation of an above-ground shelter is as simple as placing the shelter on your lawn, anchoring it, and driving away. Our shelters also don't necessitate the use of overhead cranes.
Simple Entrance: Even people with mobility issues can easily access our above-ground shelters. People who use a wheelchair, scooter, or walker don't need the extra stress of trying to navigate narrow, steep steps into a below-ground shelter during severe weather. Everyone may easily enter our Safe Room above-ground shelter without stress or fear of falling with the installation of a small ramp.
Easily Movable: Since storm shelters are an investment, why not buy one that you can transfer with you when you move? They're also perfect for tenants because they can be moved! Our shelters can be quickly packed and moved, ensuring that both your investment and your family are safe in the future!
Save Your Assets with Our Above-Ground Tornado Shelters in Decatur
When a tornado is approaching, all of your essential assets are on the verge of being destroyed. One of the benefits of our aboveground tornado shelter is the ability to secure this equipment, assets, and data. You don't have to put your personal safety in danger by attempting to transport all of your belongings by automobile. Instead, take your valuables to the shelter and escape out of harm's path. We serve customers in Decatur and other cities throughout Texas and Oklahoma. For more information, call us today at 844-416-0011 or click here for an appointment!