Installation of Aboveground Tornado Shelters in Henryetta
At Safe Room Shelter, we provide storm and tornado shelters in various sizes and can custom build group shelters to accommodate any number of people. Our above-ground concrete shelter allows you to walk in from ground level.
Henryetta is an Oklahoma town where tornadoes are more common than most other parts of the USA. One of the main objectives is to constantly support Henryetta by providing safety and security during these natural calamities.
Please call us today at 844-416-0011 to know more about our service with free estimates!
Customized Aboveground Tornado Shelters in Henryetta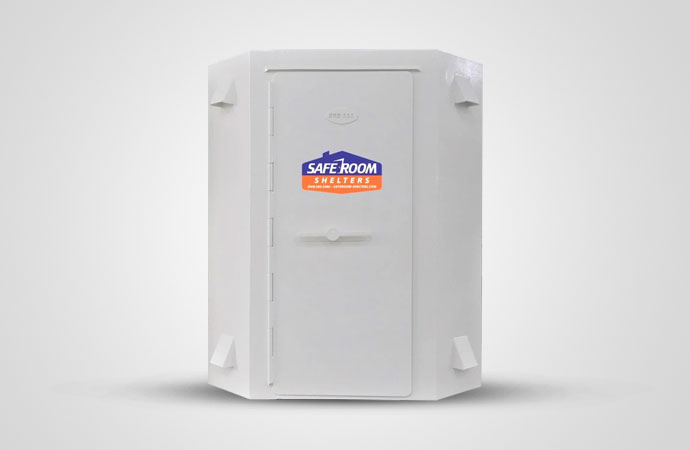 Our ¼" steel tornado shelters can be custom-made in various sizes. Tell us how many people you need to protect or give us the measurements and we'll build it for you! This shelter is bolted and anchored to the existing concrete in your house.
One of the main concerns people have is where they should put their safe room. The good news is that our above-ground storm shelters can go almost anywhere in your home including the closet, pantry, or garage.
Why Choose Us in Henryetta For Aboveground Tornado Shelters?
Our aboveground shelters have passed the ICC missile impact test been tested and passed at Texas Tech Wind Science, the same center that does FEMA testing which are the highest standards for building tornado shelters. Each shelter bears a certificate with the ICC-500 and The FEMA 320 and 361 Standards. All our products are certified by the American Tornado Shelter Association (ATSA) as well.
You can find our products and installation services in Henryetta and its nearby communities. To get our affordable and convenient service, please call us today at 844-416-0011 or contact us online.