Efficient Aboveground Tornado Shelters in Iowa Park
We can't predict when a tornado will occur. The strength of extreme storms and tornadoes is so high that every year these storms and tornadoes injure and kill people in the nearby areas of Texas.
Our bulletproof and high-quality aboveground storm and tornado shelters can provide the protection you need from injury or death that can be caused by these dangerous weather conditions in Iowa Park. We manufacture and install the best quality aboveground tornado shelters in Iowa Park and our shelters can withstand the forces of extreme wind and flying debris in Era which is a result of these natural disasters.
Please call us today at 844-416-0011 to know more about our service with free estimates!
We Maintain High Quality For Your Safety in Iowa Park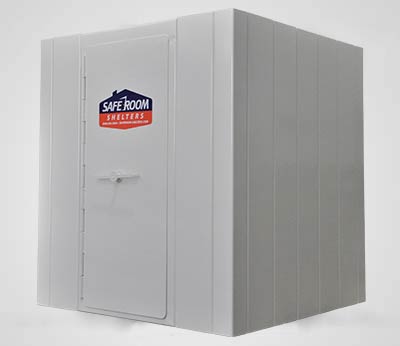 While remaining affordable, based on our considerable steel production knowledge, we set out to develop an above-ground tornado shelter that is far ber and better built than what is currently available on the market. Our shelters are intended to fit into any type of home or company. Each storm shelter is designed to be modular, which is just one of our shelter's characteristics.
Typically our safe rooms are used predominantly as a storm shelter. We have installed our products as safe rooms, either as a panic room or as a place to secure guns, ammunition, and important documents.
What Sets Us Apart in Iowa Park
Emergency Exit
High and Low airflow vents
Bullet-proof design
Grade 1 High-Security lock
Indoor and Outdoor Applications
Modular Design
Our goal is to have a storm shelter in every home or business, so you have the peace of mind that you and your family are safe during a tornado or severe weather. We also manufacture custom storm shelters for businesses, for those companies that choose to keep their employees safe.
You can find our products in Iowa Park. To get our affordable and convenient service, please call us today at 844-416-0011 or contact us online.