Get the Safest Aboveground Tornado Shelter Installed in Jermyn
The experts from Safe Room Storm Shelters are here for you, we are proud to offer aboveground storm shelters and safe rooms to protect you, your family from harm during a tornado in Jermyn and provide service for residential, commercial or industrial clients.
All the shelters we offer have passed impact testing and exceed FEMA specs for shelters. The storm shelters and safe rooms we offer are made from highly durable 1/4" steel, bulletproof and in a variety of sizes.
Please call us today at 844-416-0011 to know more about our service with free estimates!
The Fastest Service in Jermyn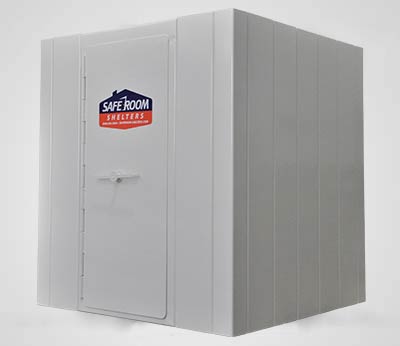 We have the best products, at an affordable price in Jermyn. We proudly install and serve in Alvord, Archer City, Bellevue, Bluegrove, Bowie, Dallas, Denton, Dundee, Fort Worth, Gainesville, Henrietta, Holliday, Lakeside City, Lawton, Megargel, Scotland, Seymour, Wichita Falls, Windthorst and nearby communities.
The fastest way to get your storm shelter is by selecting the product or products of your interest. Then, proceed to us, and our expert representative will be in touch with you. The installation time for the above and in-ground units is 3 to 10 weeks, depending on your location. Commercial building lead time is 2-3 months, depending on the size and your location. If you are building a house, make sure that you order your storm shelter ahead of time.
Choose Us for Your Aboveground Tornado Shelter in Jermyn
We provide our service 24/7 so that you can get the best quality service during emergencies in Jermyn and other cities that we serve. Our aboveground shelters are made of structural heavy-duty steel and are one of the bests available in the United States. Our storm shelters are well constructed and properly anchored. Such units will withstand an EF5 tornado according to engineers and professionals. They are the perfect solution for the elderly, people with disabilities, claustrophobia, and clients who want an easy-to-reach safe room in their garage.
In addition, you can use our storm shelter as a safe vault to secure weapons, jewelry, or other important types of valuable household, and business belongings. To get our efficient and the safest service, please call us today at 844-416-0011 or contact us online.