Looking For Tornado Shelters in Kamay?
If you are looking for a Tornado Shelter/Storm Shelter in Kamay or anywhere affected by tornadoes, Safe Room Shelter is the one you have been searching for! We understand what you want and customize our shelters according to your need and make sure you are making the right choice for your family's safety in Kamay.
Being part of the Kamay community and seeing over the years the type of havoc in surrounding Texas areas that can be created by high damaging winds, hail, even tornadoes, we soon realized where our full attention was needed and that be on aboveground storm shelters. Therefore we have the facility for customizing storm shelters made of high-quality steel.
Please call us today at 844-416-0011 to know more about our service in Kamay with free estimates!
Why Choose Us In Kamay?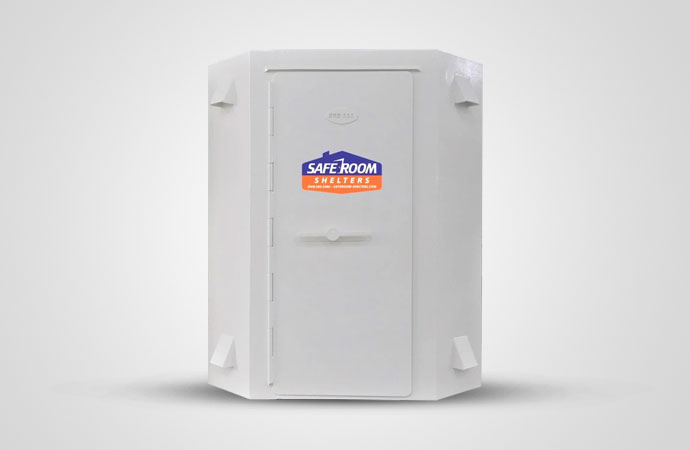 Our shelters are designed and constructed to protect you and your loved ones from any force tornados are capable of producing. All our shelters are passed with ICC 500 missile impact test and the 250 MPH (EF5 Tornado) wind test (AR500 Plate Panic Safe Room Series, Panic Safe Room Series, and Panic Safe Room Panel Series).
Our shelters are also not only air vents crush and bullet resistant, but each shelter has at least three times the airflow necessary by FEMA or ICC500 criteria
We Provide Our Service with the Following Tornado Shelter Options
Above-Ground Storm & Tornado Shelters For Your Garage
Above-Ground Storm & Tornado Shelters For Your Outdoor Patio or Porch
Above-Ground Storm & Tornado Shelters Inside Your Home's Closet or Other Existing Room
Above-Ground Storm & Tornado Shelters Custom-Built To Fit Your Business Needs
Get The Best Quality Storm Shelters in Kamay
We set out to build an above-ground tornado shelter that is significantly ber and better built than what is currently available on the market, while staying inexpensive, based on our vast steel production experience. Our shelters are designed to fit into any house or business. One of our shelter's features is that each storm shelter is meant to be modular.
Moreover, if you need financing, we have excellent financing partners. We offer Safe Room Tornado Storm Shelters loans through Hearth to customers all across America. Through Hearth, we make the financing formalities easier for you. You won't have to be worried anymore!
Hearth makes it easy for you to find monthly payment options for your Safe Room Tornado Storm Shelter, with:
Monthly payment options within minutes and without affecting your credit score. Loan amounts up to $100,000
Affordable monthly payment options
Funding within 1-3 days
No prepayment penalties
No home equity is required
You can find our products and installation service in Kamay. To get our affordable and convenient service, please call us today at 844-416-0011 or contact us online.